EPIC MEDIA
- Your Image Matters
From college commencements to town hall meetings, online gaming competitions to big sporting events, Epic Media Productions is prepared to handle any and all of your live video streaming needs. Whatever your needs, we make them our own and bring to the table experience and technology to help your vision become a reality.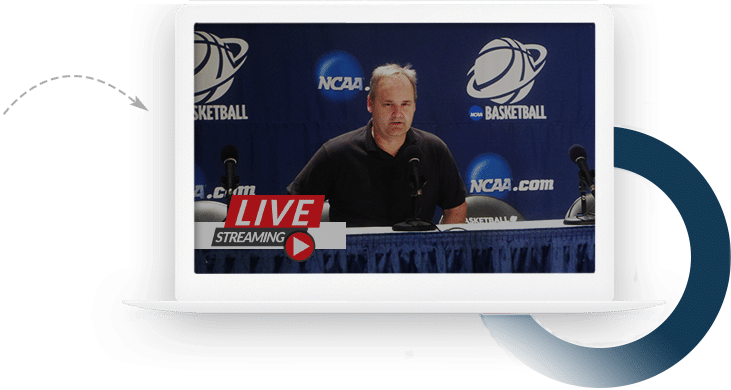 Event Recording - Live Webcasting - Film Style Video
Video Production Services
See what we have to offer in Winston Salem, NC
Experienced, so you don't have to be
Capturing and live streaming an event is amongst the more technical and precise events one can put on. It generally means that there is little to no room for error as hundreds if not thousands of people are watching and any error will be telegraphed to each and every one. It's doubly important to go into your live video streaming event with the peace of mind knowing that experts with experience are prepared for each and every eventuality, keeping your event moving without a hitch.
Quality is king to live streaming
The quality of your live video streaming event is of vital importance. You can't have your viewers squinting and wondering who they're watching. Clarity is important and isn't something that should be compromised. We believe in your event almost as much as you do, which is why we ensure your live streamed event will be crystal clear from beginning to end and your viewers will always know what they're seeing.
Every event - live streamed
Live video streaming is the future of media – and we have you covered. Whatever your live streaming needs are, Epic Media Productions is ready and willing to take them on. Whether it's a big sporting event or a corporate conference, your story is important to us and we want to make sure it matches your vision. Let us help you show the world your vision with perfect clarity no matter how big or small.
Trust in our experience to realize your vision
We've all seen our companies try out Facebook Live, trying to share a big event like a conference with everyone they know. It's easy to think each of us is able to put together a film that could rival James Cameron, but the reality is it's far more difficult. Besides, who wants to spend time shooting the event when you've spent so much time planning it. You should instead be experiencing it. Leave it to us, the experts, so that you can enjoy the fruits of your labor.
Your vision realized
We believe in your vision, in the importance of what you're trying to live stream. Your vision becomes our own when we enter into a partnership. We put our reputations on the line each time we live stream an event, just as we know you do. We want you to put on the best event possible and are here to capture every single important moment, from the big play to the pivotal speech. Choose Epic Media Productions
Let us partner with you today and make your live video streaming event the best one out there, providing perfect clarity to your viewers and sharing your vision with the world.
Designed by Nu expression of Winston-Salem | 2017