Frank Cole
Epic Media Productions Founder
Frank Cole founded Epic Media Productions because he's a creative self starter who wanted to be his own boss. He appreciates the creative freedom he gets from working independently, choosing to work on the projects he believes in.
Frank is passionate about learning exactly what you want to communicate. He'll plan your project around how he and his Epic team can best help achieve your vision. He's hired an expert team of video technicians who will always meet your deadlines.
Frank is always working hard for his clients. In his rare moments of downtime, you can find him spending time with his 4-year-old grandson, John Blake. He loves traveling with his wife and Doctor Jones, their Jack Russell Terrier. He frequently visits family in Washington D.C., where he explores museums and plays with his grandson outside. Frank grew up in Greensboro, North Carolina.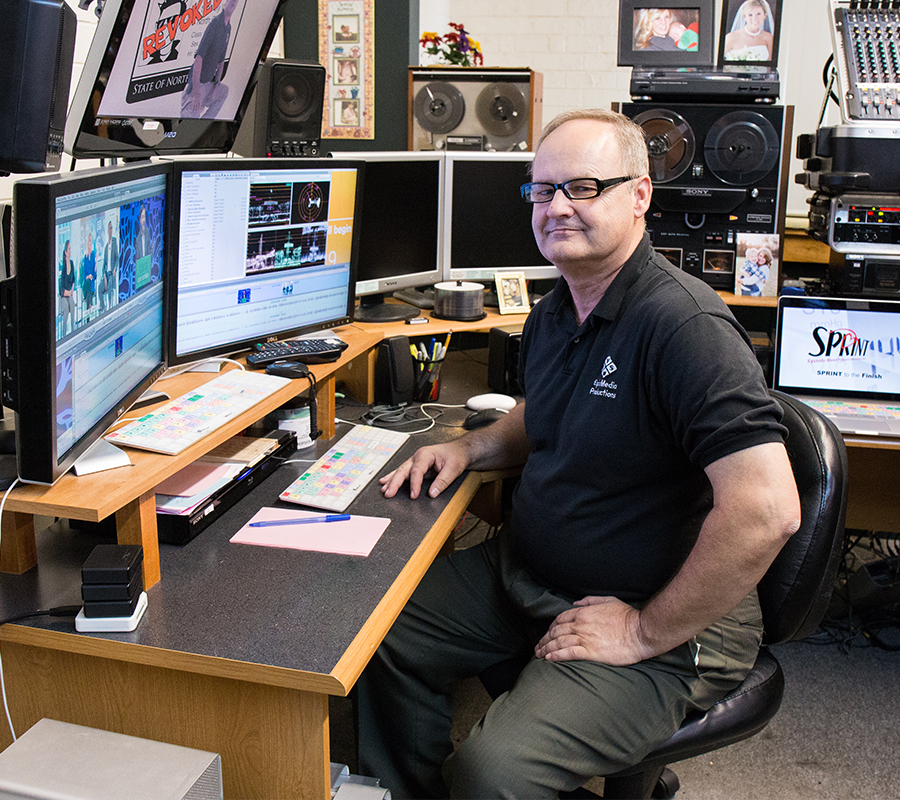 We value the relationships we've formed over 22 years of shooting video.